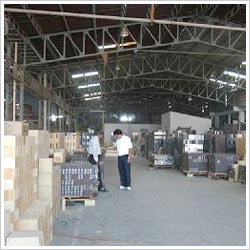 SKGPL,
popularly known as 'SKG' is an established business house with strong principles and sound financials. In spite of successful diversification, the core business of the Group has always been and even today is refractories.
SKG Group is one of the most experienced refractory
manufacturers, exporters, dealers and stockists
of wide range of
refractories and allied products.
Over the last five decades, it has successfully catered to the requirements of core industries like iron and steel, glass, cement, chemicals, thermal, power, etc.
SKG is one of the largest
refractory network
, which has a strong presence through its 14 offices spread in different parts of the country as under: 
| | | | | |
| --- | --- | --- | --- | --- |
| Aurangabad | Bellary | Chakan | Coimbatore | Hyderabad |
| Jharsuguda | Kolhapur | Mumbai | Nagpur | Pune |
| Raipur | Raigarh | Tarapur | Vishakapatnam | |
All the offices/stockyards have adequate storage space, registered with excise authorities and equipped with inventories and service equipment support.  SKG is proud of its association with all renowned manufacturers of refractory in the country, viz.
Calderys (FORMERLY ACC Ltd.)
SKG Refractories Ltd.
Lloyd Insulations (India) Ltd.
Unifrax (India) Ltd.
Carborundum Universal limited.
Maithan Ceramics Ltd.
HI-TEC
DAKA MONOLITHICS PVT. LTD.
Hyderabad Industries Ltd.
Thermotex
All the above names are respective market leaders for their chosen segments. Since most of the items required by the consumers are available under one umbrella, we are able to provide comprehensive refractory solution to the customer.  Today SKG is considered as one of the most trusted source for refractories and is known as "Super Market of Refractories".
In light of the above, we are pleased to add that our association with all our principals is well established and on long term basis.  Incidentally, we are one of the largest distributors for ACE Calderys Ltd., who is the market leader for castables. The Gold Medals awarded to us year after year, is a testimony of the same.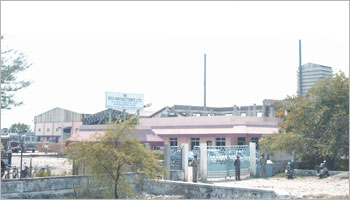 The Group also has an ultra modern manufacturing unit producing over 36000 MT per annum, of refractories in a diverse range at Butibori, Nagpur in Central India.  The manufacturing Plant is an ISO 9001-2008 Unit, where refractories are manufactured as per international standards.
The Group has recently commissioned a highly modernized Plant at Raipur in Chhattisgarh, with an installed capacity of 12,000 MT of refractories. The Unit specializes in shaped and unshaped refractories. Its core focus is on High Value Qualitative Refractories for Iron & Steel Sector, especially Blast Furnaces at an economical cost.
In addition to the above, the Group also offers full fledged refractory services and consultancy. The services include refractory designing, engineering, installation and erection.  Today, SKG has created capabilities to complete the Projects on Turnkey basis in India & abroad as well.
All business locations of the SKG Group are professionally managed by committed and dedicated team of professionals, who are authorized to take independent decisions. SKG Group is proud of its Team.

Each Centre is supported by qualified, commercial and technical staff, whose main motto is to explore the unexplored, and reach the unreached with utmost quality products.


Our vision is to provide best quality and reliable products and services to our clients on ready-to-deliver basis. SKG adopts a policy of zero tolerance.


Business Ethics
SKG Group has always maintained a straight forward, transparent and a clean approach in all its dealings. The Group always abides by all the applicable statutes, legislations and laws of the land.
Towards Work Force
Employer-Employee relations are maintained at its best. Employees are provided with good working conditions. Every effort is made to keep the employee's morale high. SKG believes what goes around, comes around. Since employees are treated best, they also deliver best.
Towards Environment
To reduce pollution at every level
To reduce waste generation
To reduce consumption of resources, i.e. Water, Energy and Material

We rely on Strength, Knowledge and Growth, you can rely on us.