Whytheat A & K
The Whytheat castables are offered by us in two grades, which are A & K and also contains highly pure and high alumina refractory binder CAL-AL-75. These are the exceptional quality castables with 90% alumina content with very low silica and iron content. These castables are safely packed in HDPE packaging of 50kgs and have shelf life of nearly 6 to 9 months under ideal storage conditions.
WhytHeat-A
WhytHeat-A offered by us is the highly pure castable with high alumina content(over 90%) and with very low iron and silica content. It can resist attack from process gas atmospheres that contains hydrogen and carbon monoxide. It can service temperature up to 1750ºC and can suitably be used in gasification plants, coke ovens and gas production plants.
The Whytheat-A also finds its usage in
The iron and steel industry for lining blast furnaces and for skew backs, ports and roof lining of arc-melting furnaces
The non-ferrous metal industry to line reverberatory furnaces where high purity aluminium is produced
The reactors of refineries as well as in fertilizer plants where castables with a high degree of resistance to carbon monoxide, hydrogen and ammonia are desired
It is also used for the lining of preheaters/converters and on all transfer lines
Whytheat-K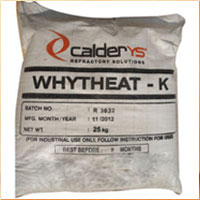 The WhytHeat-K is the castable with an alumina content of 60% and it can be used for service temperature of 1600ºC. The WhytHeat-K has very less iron content and can resist carbon monoxide attack.
Whytheat-K can be used in
Blast furnaces
Foundries
Boiler industry stoker arches
Locations with reducing atmospheres
Construction of soak pit covers, forge furnaces, tunnel kilns, heat treatment furnace car tops as well as electro-phosphorus furnaces
Cupola Bricks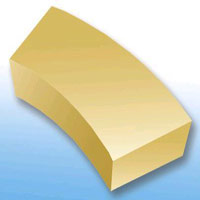 We are offering high-quality Cupola Bricks that are used in various furnaces. These cupola bricks are manufactured by us using premium quality alumina and are highly temperature resistant. We provide cupola bricks to the clients as per their required quantity. The price of the cupola bricks differs as per the quantity supplied.
Features Cupola Bricks
High strength
Easy to lay
High temperature resistance
Resistant to abrasion
| | |
| --- | --- |
| Brand | SKG |
| Brick/Block Color | Yellow |
| Shape | Bricks |
| For Use in | Side Walls,Partition Walls,Roof,Floor |
| Size (Inches) | 9 In. X 4 In. X 3 In. |
| Grade | Technical Grade |
Coconut Shell Coke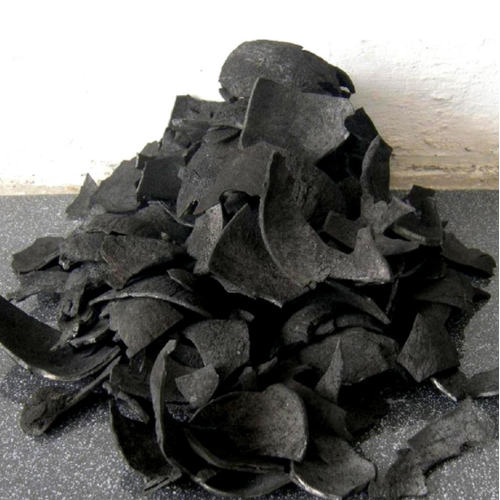 The Coconut Shell Coke offered by us is made from the process of carbonization. In the process shells can undergo complete burning process in a controlled environment. The limited supply of air facilitates the making of coke and the shells do not get burnt. The coconut shell coke contains high carbon content and is used in many industries.
Steel Shots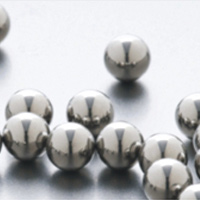 We offer fully treated spherical steel shots manufactured melting hyper-eutectic steel of different grades. The steel shots are known for features like corrosion resistance, gloss effect, hardness, homogeneous nature and resistance to fracture. Owing to their performance, durability and high strength, these steel shots are extensively used in sheet blasting applications and for the surface treatment of copper, aluminum, zinc and stainless steel workpieces.
Thermocouple Tips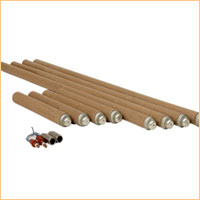 Our clients can avail from us various types of Thermocouple Tips that are used for the measurement of molten metal temperatures in furnace, ladles, converters in steel plants and foundries. These most common temperature sensors are manufactured using premium quality materials in various models with different inner diameters. These thermocouple tips are fitted into spiral wound paper tubes having a wall thickness of 6.5 + 0.25 mm – 0.50 mm and length up to 1800 mm.
Bentonite Mines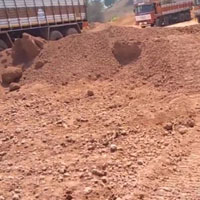 We are into the process of bentonite mining. Bentonite is obtained from mines and then dried to reduce moisture. It is processed further for the removal of foreign materials, which are harmful for the natural property of bentonite.
Ceramic Blanket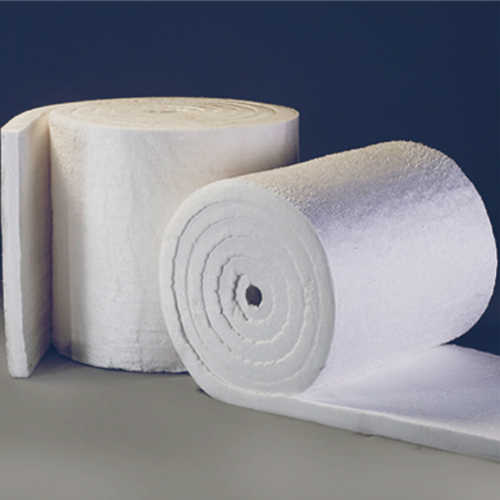 The Ceramic Blanket offered by us are ideally suited for high-temperature operations ranging. These blankets have the densities serve as a solution for thermal management. The light weight ceramic blankets can easily bear a large amount of sound and heat and do not crack under any conditions.
Honeycomb Filter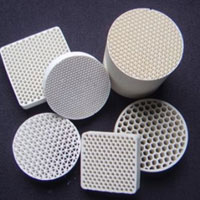 These Honeycomb Filters are mainly used for the melting of metal in metallurgy casting/foundry industry. These filters are commonly available in round shape and are widely used as molten metal filtration in metallurgical and foundry industries. The Honeycomb Filters possess excellent resistance to thermal shock, high strength, high porosity and specific surface area.
Ceramic Foam Filter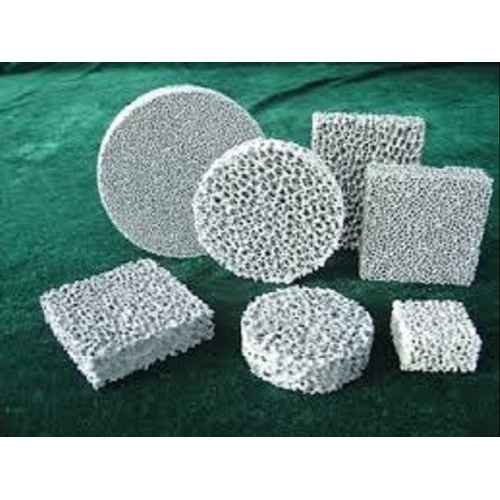 We bring forth a flawless range of Ceramic Foam Filters that are also known as K-Ceramic Foam Filters. These foam filters are used in the manufacturing process of aluminum sheets, foils and various other castings. These filters are white in color and are used to increase the quality of casting by removing oxides.
Perlite Ore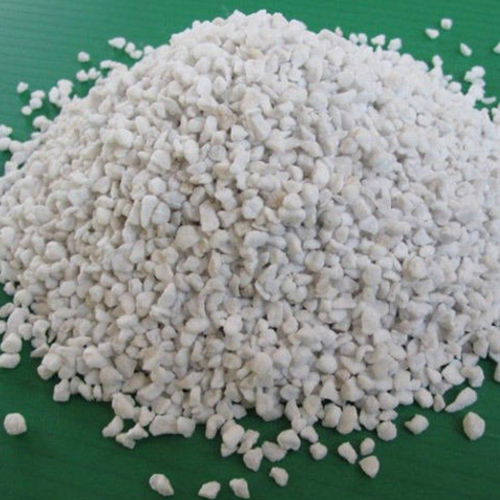 We specialize in offering our clients Perlite Ore that is used for the manufacturing of refractory bricks, mortars, and pipe insulation materials. Perlite is a naturally occurred siliceous rock that expands from four to twenty times its original volume. The ore is in accordance with international standards and is used in various sectors such as horticulture and construction. It is also used in various other industrial applications.